Pool resurfacing Services — Done Right!
Perk up your tired gunite in-ground pool with the experts in pool resurfacing, Benchmark Construction.
Benchmark Construction Company can provide pool resurfacing services to provide your swimming pool with a look that is even better than when it was first built.

If your pool's sides and bottom begin to crack, if your inground pool looks old, if you see hollow spots, or the surface is starting to chip or peel; fortunately, it's possible to rejuvenate a pool! A new pool resurfacing will not only look extraordinary, but it will also last for many years to come.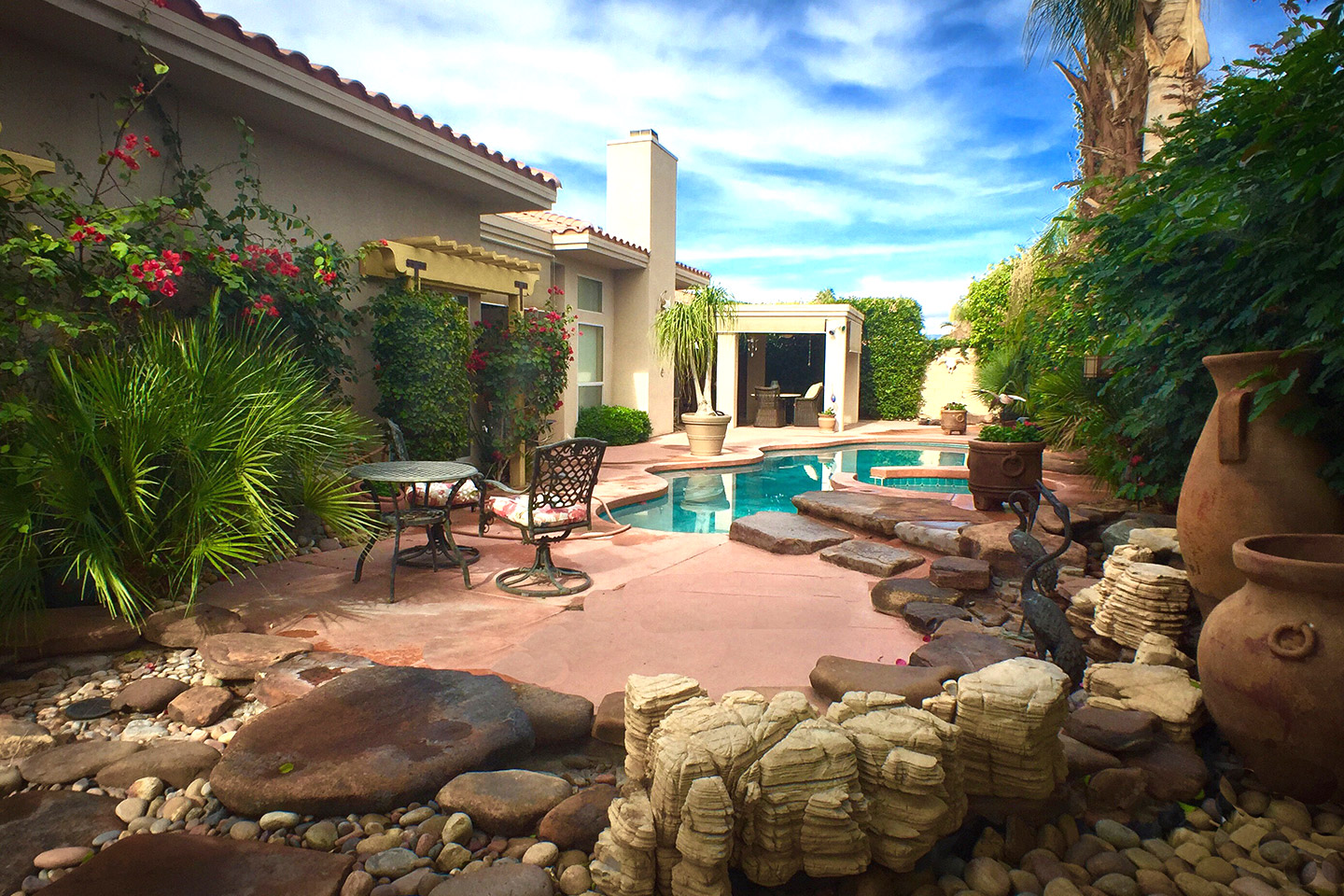 Pool resurfacing can be an involved process, but the experts at Benchmark Construction are here to make the job smooth and easy.
Resurfacing your Gunite Swimming Pool
On average, gunite swimming pools last 7 to 10 years before they need to be resurfaced, so the plaster used in gunite pools must be reapplied every so often. Fortunately, since you live in Florida, where we rarely experience freezes, your gunite pool should last closer to 10 years.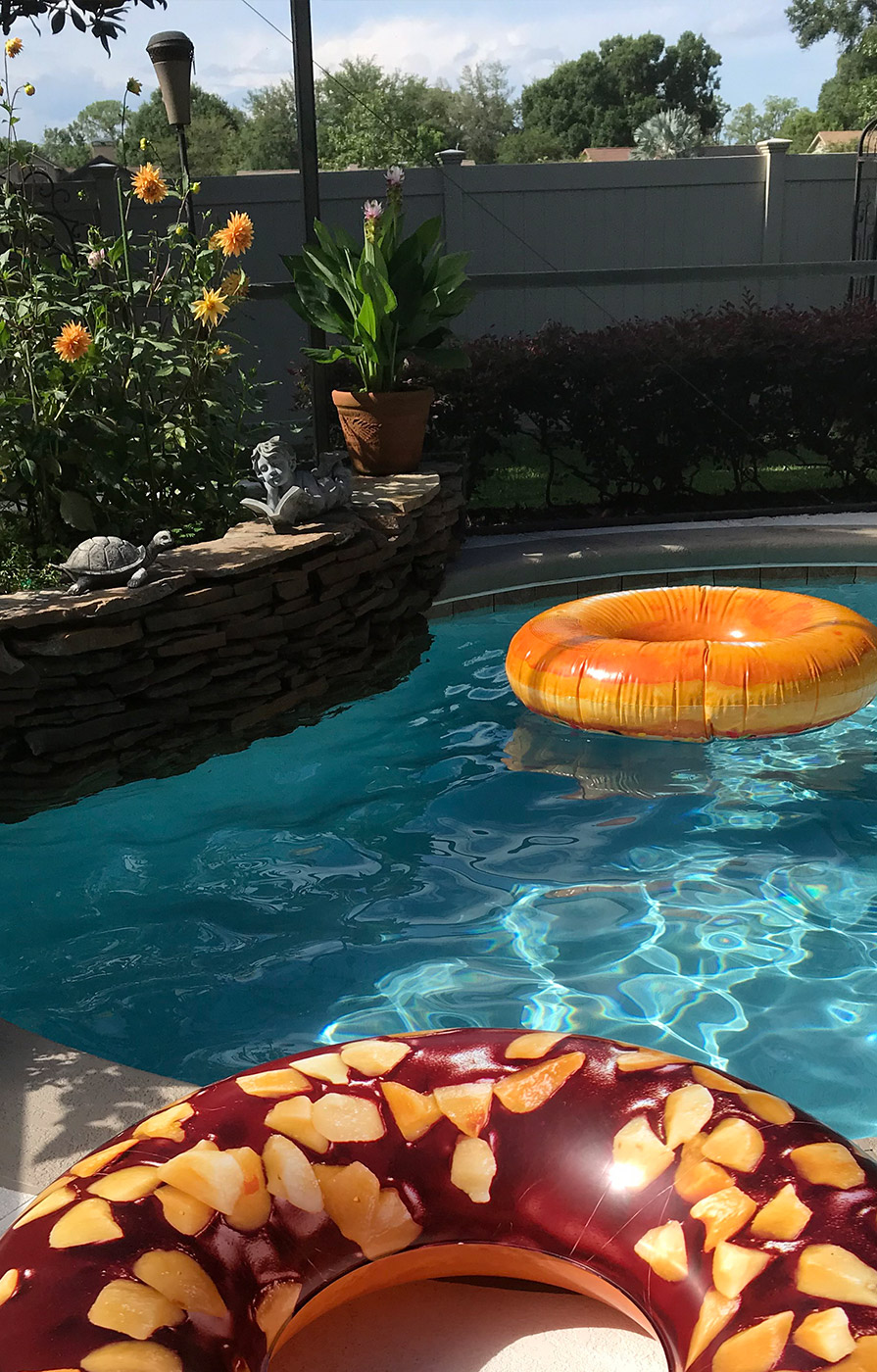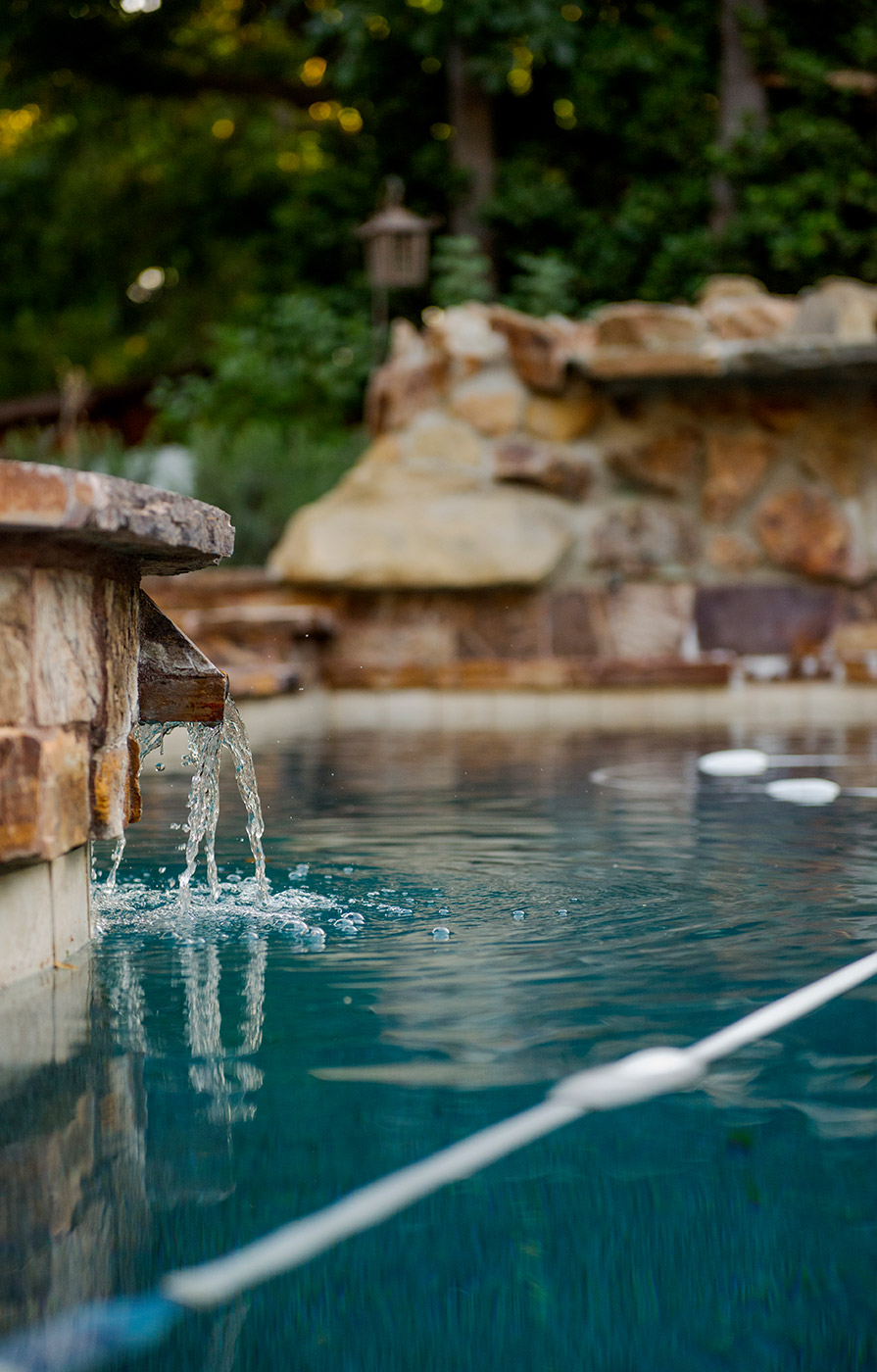 Signs you gunite pool needs pool resurfacing services:
Stains are inevitable and come in all shapes and sizes. Most of the time, they aren't anything serious. They are just annoying, but they can build up and take away the beauty of your pool. Stains usually come from chemical inputs, algae, leaves and debris. If you can't clean the stains off and they continue to grow in size or quantity, pool resurfacing will do the trick.
If the surface of your pool is rougher than usual, this is a sign that it's starting to deteriorate, and it is probably time for a pool resurfacing. If you don't address the issue and resurface your pool, it will only get worse. If your pool surface was rough to begin with, you can choose a different finish, such as tile or smooth aggregate.
If your pool isn't holding water like it should, it's definitely time to have it checked. Without addressing the issue and possibly resurfacing, the pool will continue to lose water. You'll have to keep adding water to your pool and your water bill will go up. In the long run, it's more cost effective to have the pool resurfaced.
Top Quality Pool Resurfacing Options
Options for gunite pool resurfacing:
Plaster is the most economical choice in the short run, as it is made from a mix of cement, white sand or marble aggregate and water. Most people choose white plaster, but it can be dyed the color of your choice. Plaster is economical, classy, and simple; however, you can expect to resurface the pool within about 7 years. Pool plaster can be rough and does allow algae to grow. Regular maintenance is needed, along with acid washing every 3 to 5 years.
Diamond Brite finishes are an extremely durable and attractive alternative to pool resurfacing. Most of our clients prefer Diamond Brite finishes because they are available in various colors and textures and are made from natural quartz aggregates, nature's hardest, and purest minerals. This unique finish stabs up to the harshest pool chemicals and resists permanent staining.
Aggregate is a step up from plaster, and it's made from a mixture of plaster pebbles and tiny pieces of river stones, glass beads, quartz, and more. We have 2 options from which to choose – a smooth, polished aggregate or textured, exposed aggregate depending on how smooth you want the surface to be. 
Quartz and pebbles are common additives.
 A quartz additive is more stain-resistant than plaster; when the two are mixed, you get an improved, durable surface that adds real sparkle to your pool water.
Pebbles are added to the plaster mixture of sand and cement. With the addition of pebbles, the plaster is more durable and generally lasts longer – up to 12 years. The pebble finish is also more resistant to chemical stains than a finish of plain pool plaster. Pebble-plaster creates a striking look and a smooth, river rock-like texture underfoot.
Another option is tile, which is constructed of porcelain, stone, or glass. There are numerous colors and styles available, giving you the ability to change your pool's current look. Tile is long-lasting and easy to clean. 
Steps to pool resurfacing:
Our experienced professionals will either chip or sandblast the old plaster out, leaving the original concrete shell. Next, apply a bond coat that is topped with one or two new plaster coats tinted to your color choice.
We will verify the lights are working properly and then drop a submersible pump into the pool to begin draining it. After the pool is devoid of water, we will start the prep work.
Preparing the pool for resurfacing
Our team will remove old damaged areas and prep it for the new surfacing material
Our team will install your pool tile and coping
Testing to ensure that the pool is water-tight and ready for the finish
Pool finish material install
Install the pool resurfacing material you chose
Our team prepares the water for swimming