RENOVATIONS ⸺ KITCHEN REMODELING
Diverse kitchen remodeling services
Benchmark Construction is your one-stop-shop offering a wide range of services to make your kitchen look exquisite once again. We cover basic and advanced kitchen renovation services to bring peace of mind to our clients. We cover partial and complete remodeling of the kitchen fully customized to cover the requirements of clients.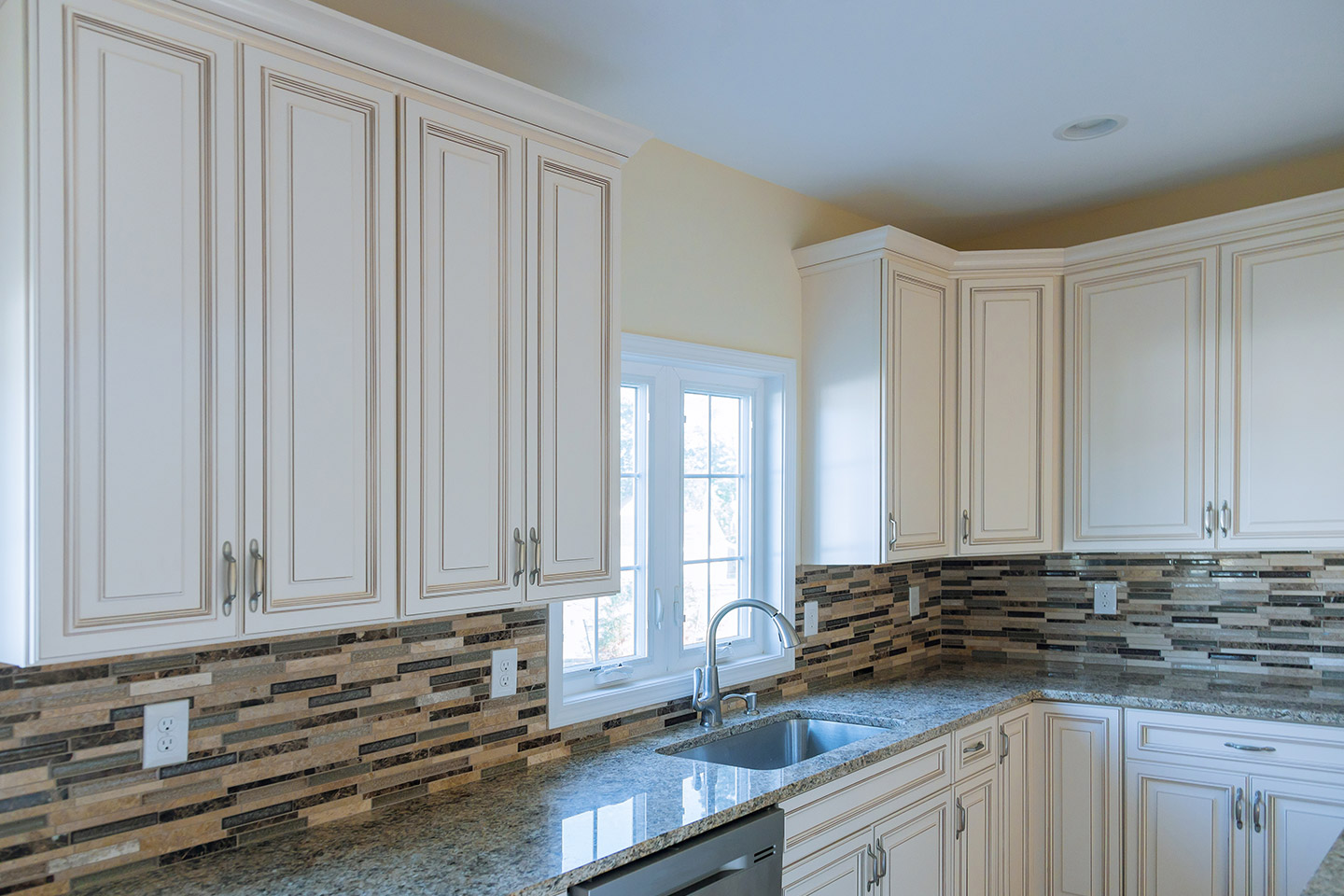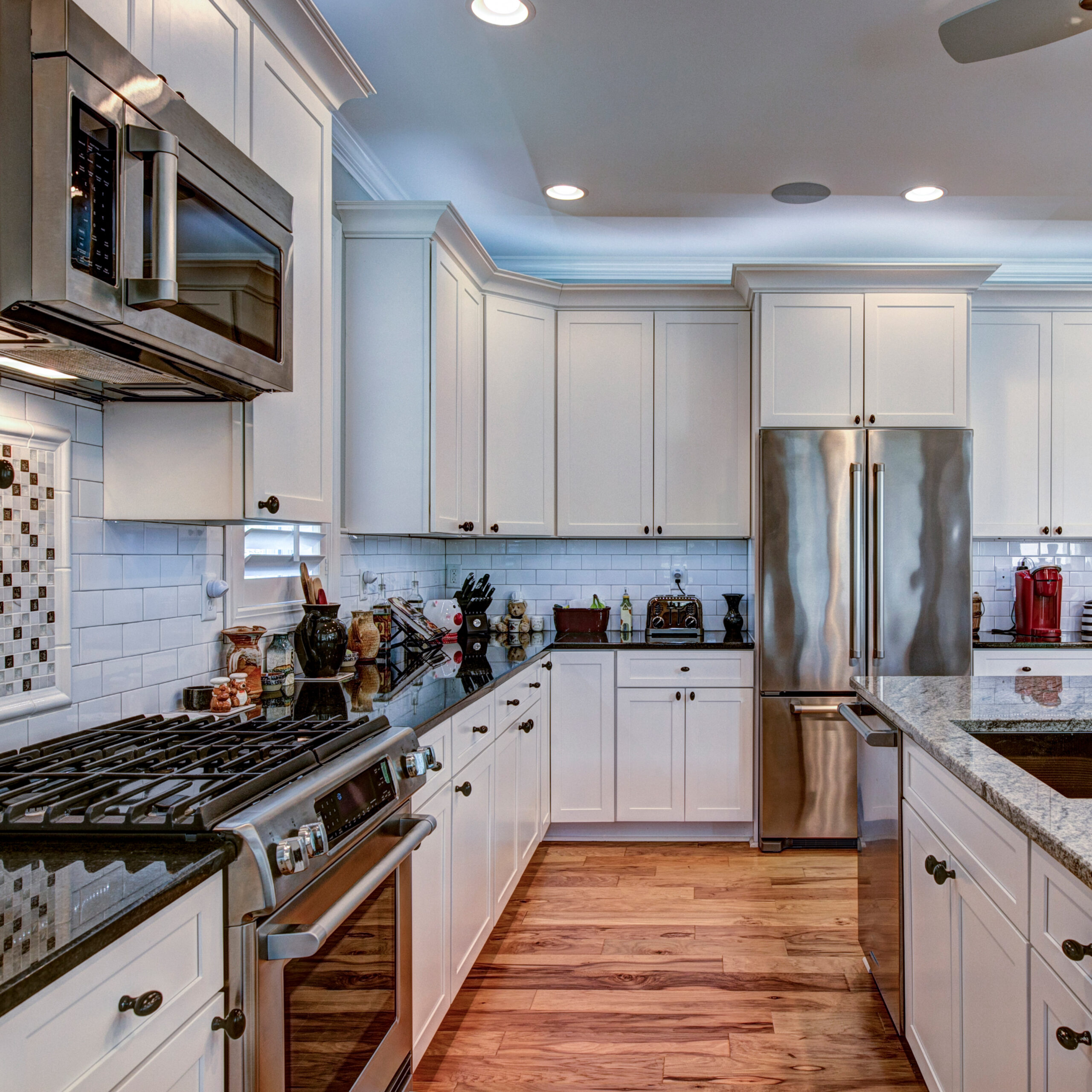 A kitchen is an essential place in every household
A well-designed kitchen with properly functioning items adds to the appeal of the property
Benchmark Construction brings the households of Florida a complete package of first-class kitchen remodeling services.
We are licensed general contractors in Cape Coral, servicing Fort Myers, Estero, Bonita Springs, Naples, and Port Charlotte. We have optimal kitchen remodeling solutions for your kitchen. It's time to make your kitchen look more appealing than before.
Benchmark Construction — Your Go-To Kitchen Remodeling Services
Whether you want to give your kitchen a conventional or a modern touch, we have a wide range of backsplash designs for your convenience. Professionals at Benchmark Construction assist the clients in choosing the top-notch backsplash designs for your kitchen remodeling. Our installed backsplash will bring a refined look to your newly renovated kitchen. Benchmark Construction brings you:
Glass Backsplash

Stainless Steel Backsplash

Marble Backsplash

Ceramic Backsplash
Cabinetry not only brings you the convenience of storing a variety of items but also adds to the elegance of your kitchen. Our clients can opt for fully assembled as well as ready-to-assemble kitchen cabinets. The interior, as well as the exterior of the cabinetry, will resonate with the style and appeal of your kitchen. Our kitchen remodeling services give undivided attention to every detail of cabinetry. Drawer glides, face frames, hinges, and all other details are customized according to our clients' requirements.
All your kitchen renovation efforts go in vain if you don't give due attention to your kitchen's lighting and painting. A perfect blend of painting colors along with suitable lighting, can turn the look of your kitchen from ordinary to alluring. We discuss lighting details with our clients, including ceiling lighting, in-cabinet lighting, and under-cabinet lighting. We recommend the paints that align with the overarching design of your kitchen. We leverage our vast experience to assist our clients in making smart kitchen renovation decisions. 
Do you feel that it's time to give a fresh look to your kitchen floor? Benchmark Construction has the finest designs for your kitchen floor. Whether it is repairing a floor or installing a new one, we will achieve the desired elegance.
Our professionals check the floor thoroughly to assess the possibilities of floor repairing as well as installation. Not every floor that seems dilapidated requires complete replacement. We try our best to save your time and money by providing you with genuine and transparent advice.
Improve the aesthetics of your kitchen windows by hiring the professionals of Benchmark Construction. We have a diverse range of kitchen window shades to give you a wide range of options. You can have simple looking shades and modern wooden shutters to enhance the appeal of your kitchen. Your kitchen would surely exhibit a bright new will after our window treatments.
Corrosion and mineral deposits can cause your kitchen sink faucets to develop leakage. It does not matter whether your kitchen faucet has become entirely or partially dysfunctional. We offer installation as well as replacement services to restore the elegance of your sink. Our professionals conduct a proper inspection to ensure that every detail gets covered. All details are discussed with our clients to keep them satisfied with the working procedures. Acquiring the services of our professionals will ensure the long-lasting performance of your sink faucet
What Makes Our Kitchen Remodeling Unique?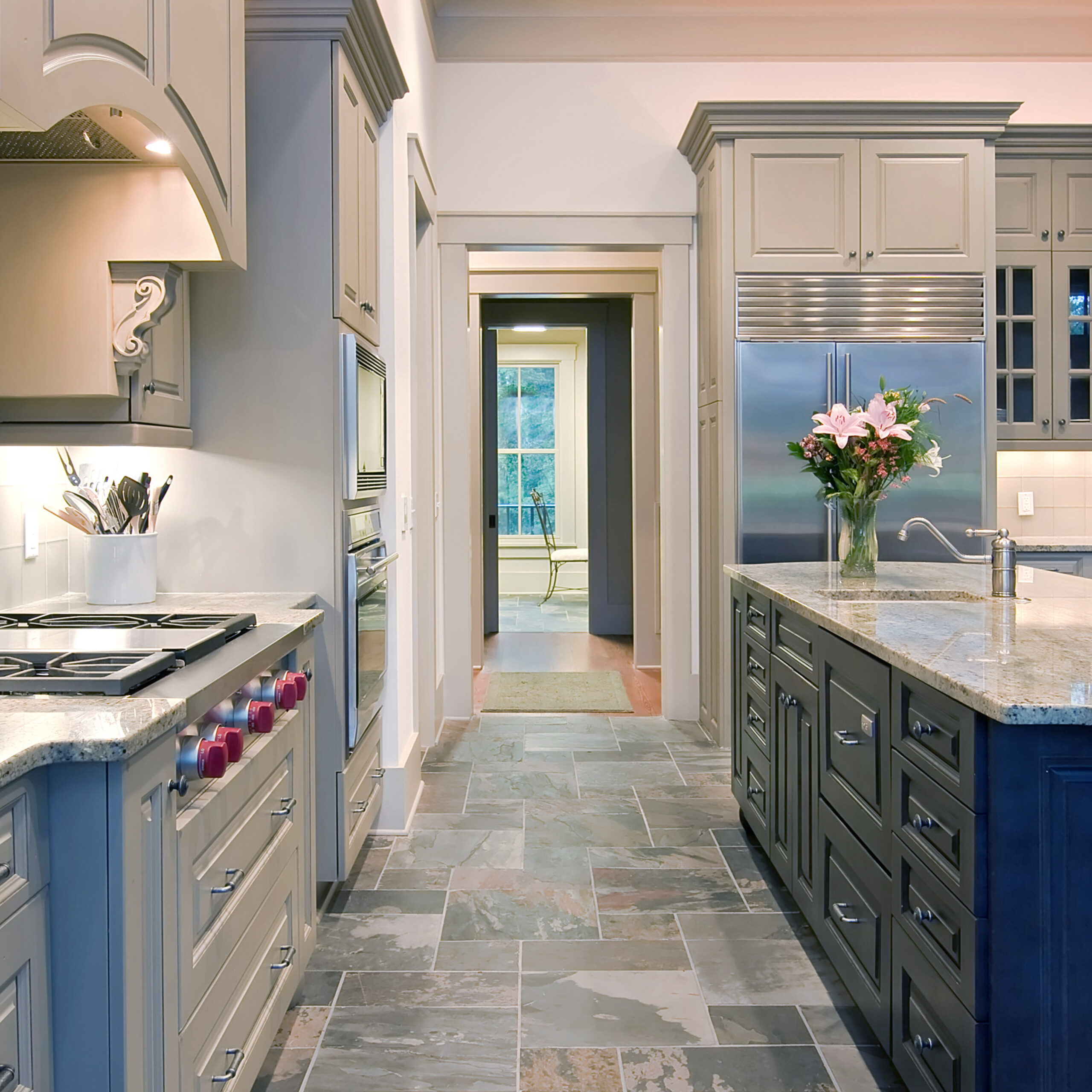 Customized Kitchen Makeovers
We value the requirements of our clients. Benchmark Construction gives its clients complete freedom of requesting their desired details for kitchen makeovers. Let us know what sorts of kitchen finishing you are looking for and we will find the most cost effective means to assist you in creating your dream kitchen. We will handle the rest.
Kitchen remodeling always brings the risk of hefty spending. Luckily, that is not the case here at Benchmark Construction. Our packages are affordable. You will get the services of highly skilled professionals at reasonable prices.
Our professionals know the value of embellishing the kitchen. We pay special attention to the style and elegance of every aspect of kitchen remodeling. Merely making your kitchen functional is never enough. Our proposed designs meet modern standards. Share your requirements with our team to acquire fully customized kitchen remodeling services.
Grab a Free Quote Right Away!
We value the time and money of our clients. Feel free to contact Benchmark Construction to request a free estimate. You can reach out to us by calling at [Phone Number] or sending us an email at [Email Address].
Subscribe to our free newsletter
Praesent nec ex eget nulla porttitor cursus. Orci varius natoque penatibus et magnis dis parturient montes, nascetur ridiculus mus. Nunc ac imperdiet lectus. Etiam vestibulum nunc orci, ut ultrices tortor placerat at.
[contact-form-7 id="4" title="Subscribe Form"]
* Add notice about Privacy Policy here.